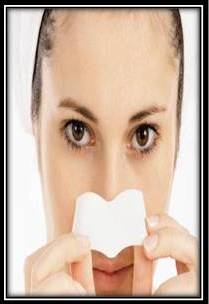 How to remove Blackheads naturally:
Blackheads is a very common problem that we all face.
Lemon juice and egg white:
It is one of the commonest natural scrubs to remove blackheads. Just add few drops of lemon juice with egg white and mix well. Apply on the face and let it dry. Pull it out like a peel off face mask and wash your face with cold water.
Lemon juice and rose water:
Mix few drops of rose water with lemon juice. Soak a cotton ball in it andeads. Apply it twice a day to get the best results. Lemon juice can make your skin dry so follow up by applying a moisturiser.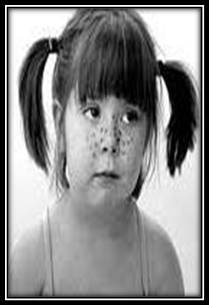 How to remove or fade freckles naturally:
lemon juice
sour milk
orange juice
red currant juice
parsley juice
favorite moisturizer
Instructions

1. One of the most time tested methods for fading freckles is the application of lemon juice. You simply need to apply a small amount to the freckles you desire to disappear. Leave on your face for 15 minutes. (You will likely feel a burning sensation, but the effort will be well worth the discomfort). When the time is up, gently rinse the juice from your face and apply your favorite moisturizer, as the lemon juice tends to dry out your face.
2. Applying sour milk to your face acts as a gentle peel to lessen the contrast of freckles scattered about. Lactic acid is the active ingredient here, and it may be used in combination with the lemon juice method.
3. Here is a method for those adventurous souls. Mix parsely juice with equal amounts of lemon juice, orange juice, and red currant juice. Apply the mixture to your face, underneath your favorite cream. This concoction will help to camoflauge freckles.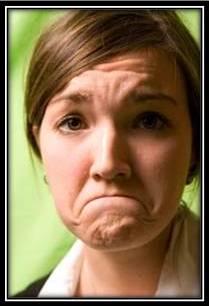 Home Remedies for Frown Lines:
Egg Whites
Egg whites applied around the eyes is a home remedy for wrinkles. If you apply the egg whites to the frown lines between your eyes, you should see an improvement.
Vitamin E and Yogurt
A mixture of the innards of vitamin E tablets combined with yogurt, honey and lemon juice helps treat facial wrinkles. Apply the mixture with cotton balls to your frown lines and other wrinkles, and let it sit there for 10 minutes before washing it off.
Oil and Vinegar
Oil and vinegar can also be combined to help fight wrinkles and frown lines. After you've washed your face, rub it down with a three percent solution of hydrogen peroxide. Mix a tablespoon of extra virgin olive oil with a half tablespoon of apple cider vinegar, and apply it with a cotton ball to your wrinkles and frown lines.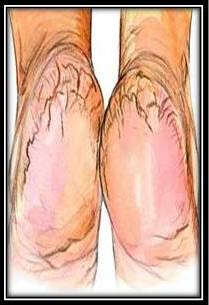 Home Remedies for Dry Cracked Heels:
1. Mix papaya and lemon juice, apply on the affected area and wash off after 20 minutes.
2. Coat your feet in raw honey and cover with thick socks before going to bed at night. This not only softens your feet, but helps heal fissures as well.
3. First think to do is drink lots of water to keep the skin hydrate. It will keep your skin soft and supple and skin will not get as dry to get cuts and cracks.
4. Always wash your feet properly whenever you come from outside. Sleep after washing your feet.
5. Rubbing pumic stone too is helpful in clearing the dead dull skin.
6. Never wear shoes in wet legs and never wear wet soaks.
7. Walk on the grass barefoot early morning. It rejuvenates the feet and improves the eyesight.
8. Daily apply a mixture of rosewater and glycerin. It soothes your heels and cures them fast.
9. Apply the pulp of a ripe banana on the affected area, leave it for 10 to 15 minutes and wash it properly. It helps in fast healing.
10. You can also crush an onion apply the pulp over the cracked area and bandage it.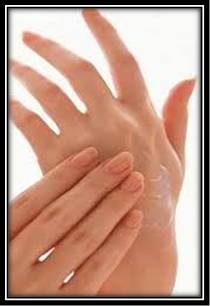 How to make Soft Hands:
​
Apply a mixture of equal amounts of lime juice and olive oil on your hands to make them soft and silky.
​​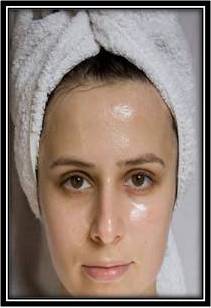 Home Remedies for Oily Skin:
If you have oily skin, you will know that it can prove to be the bane of your existence. Acne, eruptions, blackheads all come uninvited.
The bad news for those who have oily skin is that you can expect breakout s and greasiness to get aggravated during your periods, pregnancy, menopause or whenever else your skin feels like doing what it wants.
The good news is that you can keep a tab on your skin with a little help from your kitchen.
Here are some home remedies to treat oily skin
1. Red sandalwood with rosewater
Raktachandan or red sandalwood has been used for cosmetic purposes for centuries in India. It reduces acne, scars and blemishes. It also gives your skin a glow. Rosewater will get rid of excess oil and grime.
2. Multani mitti and honey
Fuller's Earth or multani mitti is an excellent absorbent and it cleanses the skin of all oil. Some may find it too drying for their skin. In such cases, it should be combined with honey. Honey is a light moisturizer. It is a much better option for oily skin than bottled moisturizers.
3. Tomatoes
Tomatoes can dry out your oil glands without making your skin parched. They also get rid of pigmentation problems. If you don't have time to puree the tomatoes, simply cut them into half and slide the cut pieces over your face.
4. Egg white
Apply a mask of egg white all over your face and neck to close pores and tighten your skin. You can also make a mask of one egg white, a teaspoon of lemon, a teaspoon of mint and half a cucumber. Blend and apply for 15-20 minutes
5. Turmeric with raw milk
Milk that has not been boiled is a very good cleanser, especially since it has cream in it. When combined with turmeric, it makes a great face mask for oily skin. Turmeric is antiseptic and will combat the bacteria that cause pimples.
One last tip from experts: You should be careful when using these ingredients. "Do not trust the powders you get in the market because more often than not they will be adulterated."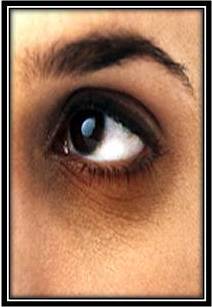 Home Remedies to Remove Dark Circles:
Close your eyes and cover your eyelids with slices of raw potato or cucumber for 15-20 minutes. This will drain the stress from the eyes and cool it down. This is an effective way of removing dark circles naturally.

To get rid of dark circles, apply a paste made from a teaspoon of tomato juice, half teaspoon lemon juice, a pinch of turmeric powder, and a pinch of gram flour. Apply this preparation once or twice a day for a week to remove dark circles under eyes.
Prepare a thick paste of turmeric, tomato juice, lentils, and lemon juice. Apply this home remedy twice daily to get rid of dark eye circles.

Tea bags are found to be very effective as far as curing dark circles is concerned. Apply cool tea bags on the top of each eye for 20 minutes everyday. tea bag remedy is also effective for getting rid of crows feet and puffy bags under eyes.
Cotton balls soaked in rose water,and kept over the eyes daily, helps remove dark circles, bags under eyes, and cools the eyes.
You may develop eye wrinkles and dark circles below the eyes because of the harmful rays of the sun. Hence, protect your eyes from the sun by wearing sunglasses.
Dehydration may be the cause of black circles under eyes, under eye wrinkles, and dryness under eyes, so drinking plenty of water help in reducing dark circles under eyes, eye wrinkles, and dryness around eyes.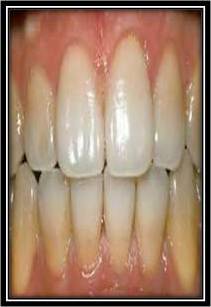 Home Remedies to Remove Teeth Stains
​
To remove teeth stains, mix half tablespoon baking soda, half teaspoon vinegar and a pinch of table salt.
​
​​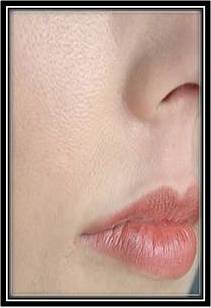 Home Remedies for Face Open Pores:
​​Any vegetable or fruit that has an astringent quality will help smoothen uneven skin texture and reduce open pores.
Tomato juice to which a few drops of lime juice has been added. Apply on open pores for 20 minutes. Wash with cold water.